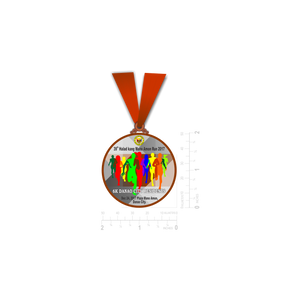 Danao City Residents Medal 2" Dia Gold
Danao City Residents Medal
Danao, officially the City of Danao, or simply known as Danao City, is a 3rd class city in the province of Cebu, Philippines. Danao City is bordered on the north by the town of Carmen, on the west by the town of Asturias, on the east by the Camotes Sea, and on the south by the town of Compostela. It lies within the Metro Cebu area and is approximately 33 km from Cebu City. Its distance from Carmen is 8.20 km; from Asturias is 92.14 km; and from Compostela is 7.80 km.
Danao City was well known for its gun industry. The industry started around 1905–1906. When World War II came, the Danao gunsmiths went underground, joined the guerrilla movement or were inducted into the USAFFE. Their main task was to re-chamber the Japanese Arisaka rifles to fit the US .30 caliber round or to keep the original Japanese rifle in good service.
UV Print Only
Email us for additional information on products found in this catalog,  for quantity price quotations or for special request items.